HERE'S HOW EASY IT IS TO IMPROVE YOUR GOLF GAME, DRIVE THE BALL FURTHER, AND CHIP WITH EASE IN JUST 5 MINUTES PER DAY...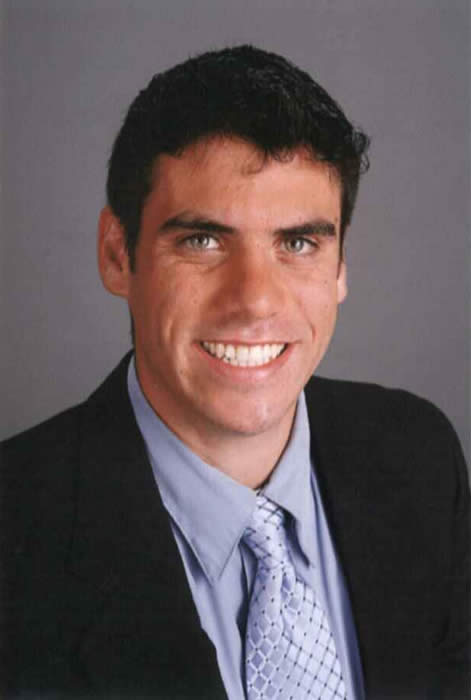 Dr. Kareem Samhouri
(affectionately known as "Dr. K" by his clients and patients) has developed a system for improving your game through postural exercise and muscle balancing techniques that are vital to your success with golf. This one-of-a-kind system only takes 5 minutes a day to
improve your golf swing
and have all of your friends whispering with jealousy as they buy your dinner after 18 holes.
Golf fitness is a rapidly growing field, and rightfully so. Unfortunately, most golf fitness programs do not address the growing need for muscle balancing and postural stabilization. The result: a less predictable golf swing, rotator cuff tendonitis, and golfer's elbow.
All of this is avoidable - By investing in Posture For Golf you will learn cutting-edge techniques to improve your game without ever picking up a golf club. Let the golf pro teach you how to grip a club, how far back to take your backswing, and what course management is all about.
Let a Doctor of Physical Therapy and Kinesiologist teach you what it means to move correctly, prevent joint injuries, and increase the strength of your swing through biomechanical alignment.
Video #1: Spinal Rotation for Golf
Video #2: Upper Body Strengthening & Shoulder Posture for Golf
Video #3: Lower Body Strengthening & Hip Rotation for Golf
Video #4: Head Position & Proprioceptive Training for Predictability of the Golf Swing
Video #5: Balance For Golf
30 Days Free In The World's Best Online Training Program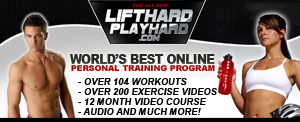 In fact, if you decide to stay, you won't even be billed for the second month until the END of the month.
Don't worry, you can still have access to Lift Hard Play Hard for your 30 days, even if you don't decide to keep Posture For Golf - That's how dead set I am on making sure you're satisfied with your purchase, and successful in reaching your goals.
Improve your drive distance by at least 20 yards
Improve consistency with your golf game
Decrease your score by at least 5 strokes
Save you 55 minutes a day of training without precision
Improve flexibility as it relates to the golf swing
Improve your balance, so that you'll be able to hit out of the bunker without a problem
Click the "FREE trial" button below to fill in your name and credit card information and receive 30 days free in a program that will make you a better golfer
Evaluate the entire package for FREE for 30 days
If you decide you like it and decide to keep it, you'll be billed $47 after 30 days.
If you decide not to keep it, just send it back and you won't be billed a penny.
Automatically receive 30 days free in the World's Best Online Personal Training Program (The price for Lift Hard Play Hard is $67/month - You're going to get this free. If you decide to stay on, you will be billed $67 at the END of every month, beginning on the 60th day)
Wait for an email (that will be sent almost immediately) confirming your order and providing you with any necessary links.
Your purchase is 100% protected. In fact, you won't even need a refund if you decide the program is not for you. Dr. K will not charge you a penny until you know you are completely satisfied. After 30 days your credit card will be charged a final payment of $47.
(click above if you want to decrease your golf score by 5 strokes or more)